Remote Work: Files and Docs Management
March 13, 2020
---
Remote Work: Files and Docs Management
---
Once upon a time, all of your documents were sitting in a filing cabinet just outside your office, ready for you to take out and read as needed. Today, with many of your team no longer present in the same office, there are many filing cabinets.
For your workday to run smoothly, you'll need access to your files and documents wherever you are — and foremost securely. With a file sharing solution, you can do business anywhere you have an internet connection without worrying about whether or not your files are safe.
So how to ensure that regardless whether we are working from office or not, we will be able to access or necessary files?
In order to answer this question we will split this subject into parts:
File sharing
Simultaneous editing
1. File sharing
When we talk about file sharing we usually think of some space which allows us to share our files with other. Of course very first idea is to simply send it via email, but I assure you – it ain't gonna work. Sooner or later you will end up where you have 3 different versions of the same file and won't be able to verify which one is actual.
There are few ways to solve it:
1. Use sharing system which comes with one of the tools you already have.
I.e. monday.com (task management system) allows you to store and share data in a cloud.
If you are using Office365 (Word/Excel/Teams communicator etc.) it also comes with SharePoint – a shared drive where everyone has aceess to.
If you are using Gmail or G Suite (version for companies) it comes with Google Drive which allows you to store up to 15GB (free plan) files and share them with others. You can of course buy more storage as you go.
If you are using Slack (Instant Messaging app) it also allows you to store and share files, though – to be honest not in very organized way
2. Use dedicated storage for sharing
Dropbox works like a virtual drive. Once you install it you will see an extra folder on your computer. Whatever you put in this folder will be available online (via web browser) and on all other devices connected to Dropbox. You can share access with your work mates.

Dropbox offers a free tier of 2GB for personal user. You can add more space in both – personal as well as corporate plans (i.e. for 10€ / month / user you can get 5 TB of space)
Box is another content management system. It works pretty much same as Dropbox.

First difference is that box offers a free tier of 10GB for personal use which sounds like a good option for trying.
OneDrive – is another Cloud Storage from Microsoft (I mentioned before that they also offer similar functionality through Share Point – part of Office 365 suite).

Free tier offers you 5GB storage.
Google Drive – as I mentioned before, every Gmail user receives 15GB free storage which he can use for his emails, files, photos and others.
3. Use dedicated hardware storage for sharing
All apps which I mentioned in a previous point offers a subscription model which mean that you have to pay for it every single month. This may become an meaningful chunk of your expenses.

However there are alternative solutions.

Instead of paying monthly subscription, you can invest in Network Attached Storage (NAS). Nas are small file servers which you can keep in the office and use for file sharing. This solution starts at $228 for WD My Book Live Duo which offers you 6 TB shared storage which will be enough for small office. This device contains 2 hard drives (you can use different capacity) and it can keep copy of your files on each of the files individually (in case 1 drive goes down it is replicated to second drive)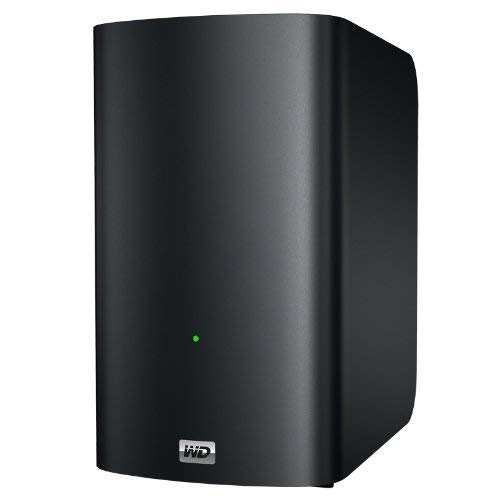 If you need more storage or security level, you can get devices which can maintain 4,6,8 and more disks like XCubeNAS XN5004T Tower 4Bay ($1247) .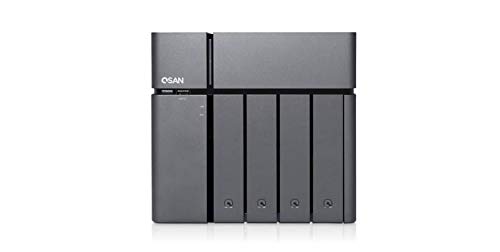 This allows you to specify on how many disk you want your data to be replicated. Devices are easy to use and configure users, gratns, remote access. They are also coming with app for almost all platforms so you can also access data easily from your phone or backup your phone to your personal cloud storage.
Unfortunately all above solutions share same limitation – they work perfectly fine as long as only single person works on the file at the same time. If 3 people need to work on the pitch-deck for customer you will need online collaboration tool which allows you simultaneous editing.
2. Simultaneous editing
There are at least few good options here
GoogleDrive – Google Sheets, Google Slides and Google Docs – these amazing web alternatives to Microsoft Word/Excel/PowerPoint allows you to edit the same file in a real time, add comments, and more.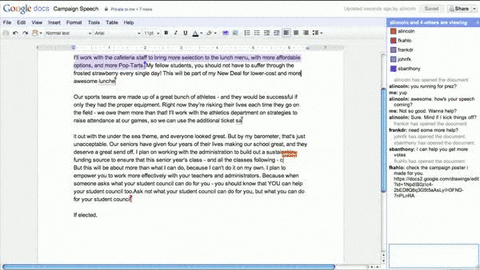 However, if you are attached to Microsoft Office (Word, Excel, PowerPoint) or you are missing some functionalities in Google Drive (they are not as powerful as Office Suite) you can switch to Office365 suite. This solution moves all applications which you already know to cloud and allow you edit documents in real time.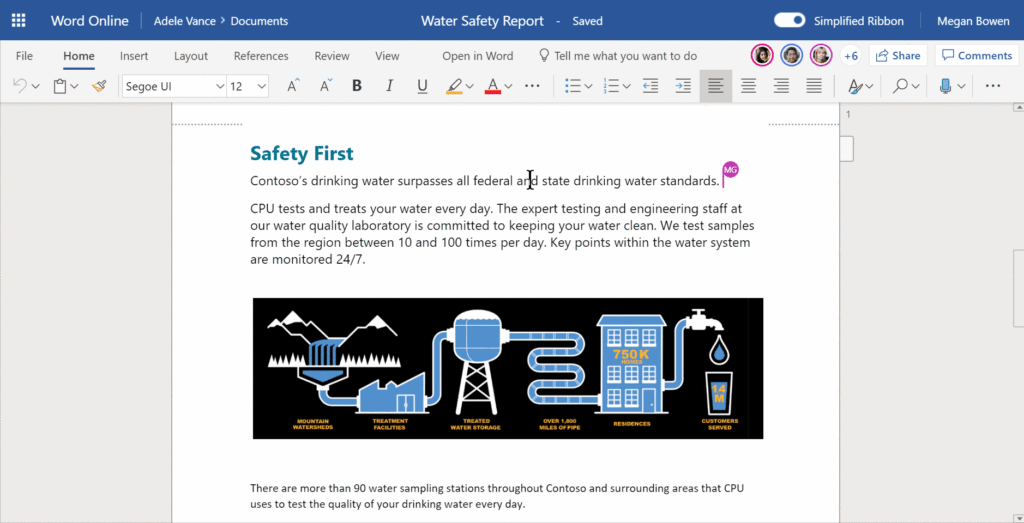 Finally you can try using 3rd party apps. I.e. Dropbox offers you a plugin which allows you to work simultaneously on Microsoft Office files which are stored on your Dropbox drive or use online editor.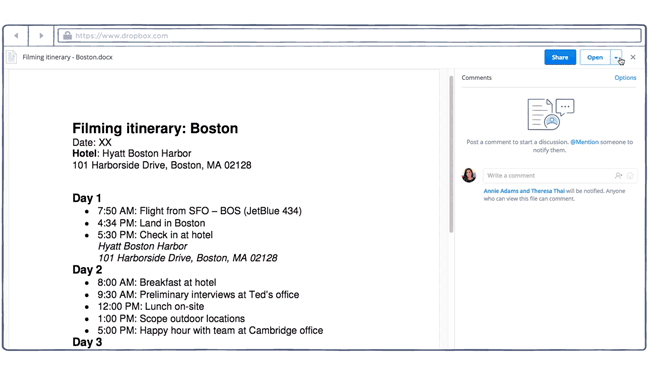 Continue reading:
March 13, 2020
Dawid Adach
Enjoyed article? Subscribe for more:
---
Author:
For more than 6 years I've been working as an IT Consultant in countries like Netherlands, Belgium, Poland or India developing enterprise class systems for the biggest companies within domain.

Since 3 years co-founder of MDBotstrap.com - world class UI Framework used by NASA, Amazon, Nike, Airbus an others. Currently, my main focus is Full Stack Development, Busines Digitization and Artificial Inteligence.
Dawid Adach
Co-Founder @ MDBootstrap.com / Forbes 30 under 30 / EO'er
Read more
Remote Work: Ultimate Guide
Remote work

Work organisation (coming soon)

All or nothing ?
How moving just a part of the team can affect both of the teams – remote as well as onsite.
Working hours (coming very soon)
Do you want/need everyone to work from 9-5 or let everyone work in their own time as long as they deliver what has to be delivered?
Working policy (coming very soon)
What bureaucracy which has to be in place to work remotely?
Know-how / guidelines for remote employees (coming very soon)
Training, guidelines and preparation for everyone willing to work remotely.


Wrap up (coming very soon)

Advantages
Disadvantages
Best practices
Misc
Checklist
Ready to use company setups for small/medium and huge companies (software, policies, procedures etc.)


Summary (coming very soon)