Remote Work – Task Management
March 13, 2020
---
Remote Work – Task Management
---
As long as you work in the office you can manage your tasks using post-it notes, mails, or even a sheet of paper / notebook.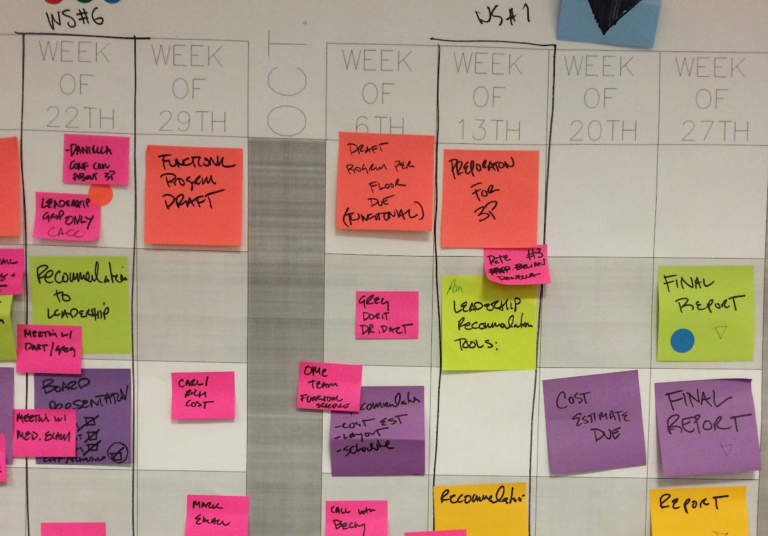 However when it comes to remote work you have to use a common tool which will let you and your team see what you are working on. In order to do so you have to start using task management tools. Below you can find a list of tools which uses different methodology but all serve the same – manage and track tasks within the team. 
Why do you need a task management system?
It Helps You Organize Work
It Helps Your Team Collaborate Effectively
It Helps You Prioritize Tasks
Trello is a task management tool based on Kanban Methodology (but doesn't have to be used strictly that way – teams are free to adopt tool to their's methodology).
Kanban is based on 3 basic principles:
Visualize what you do today (workflow): seeing all the items in context of each other can be very informative
Limit the amount of work in progress (WIP): this helps balance the flow-based approach so teams don't start and commit to too much work at once
Enhance flow: when something is finished, the next highest thing from the backlog is pulled into play
You can think of Trello as an virtual Kanban board with vertical lanes on which your team can stick post-it notes. Each note allows you to:
assign multiple person as a task owners
add bullet / check lists
add description
use comments
set deadline
attach files
mark tasks as completed
Free features:
Boards
Lists
Cards
Checklists
Attachments
Android iOS mobile apps
Premium features:
Unlimited integrations
Collections for teams
Public/private boards
More onboarding support
Price: Free / up $20.83/user/month
Free alternative:
Trello is a great tool, however it can also be very costly especially for bigger teams. There is an open-source alternative called Wekan.

Wekan is literally a clone of Trello. It can be much cheaper for company but it requires server and developers within company to install and manage it. I will create another post about it in a future, for now if you would like to get to know more about it you can contact me directly via email , Facebook or Twitter
Another amazing task management tool with very friendly interface. Asana can be used directly through a web browser or its smartphone application. It's free and you just need access to the internet. Asana is not great because of its robust features; it's great because of it's simplicity.
Basically, the application is structured into three shells:
Workspaces: The workspace is where you group various types of projects. For example, in business you might have workspaces labeled sales or marketing, which holds projects related to all the sales and marketing projects. Or, in your personal life, you might have Travel or Hobby workspaces, containing those relevant projects.
Projects: The Projects area is where all your tasks are listed, grouped, tagged and prioritized.
Tasks: Taskscontain specific information about a task, such as due dates, tagging, responsibility assignment, notes, comments, sub-tasks, and more.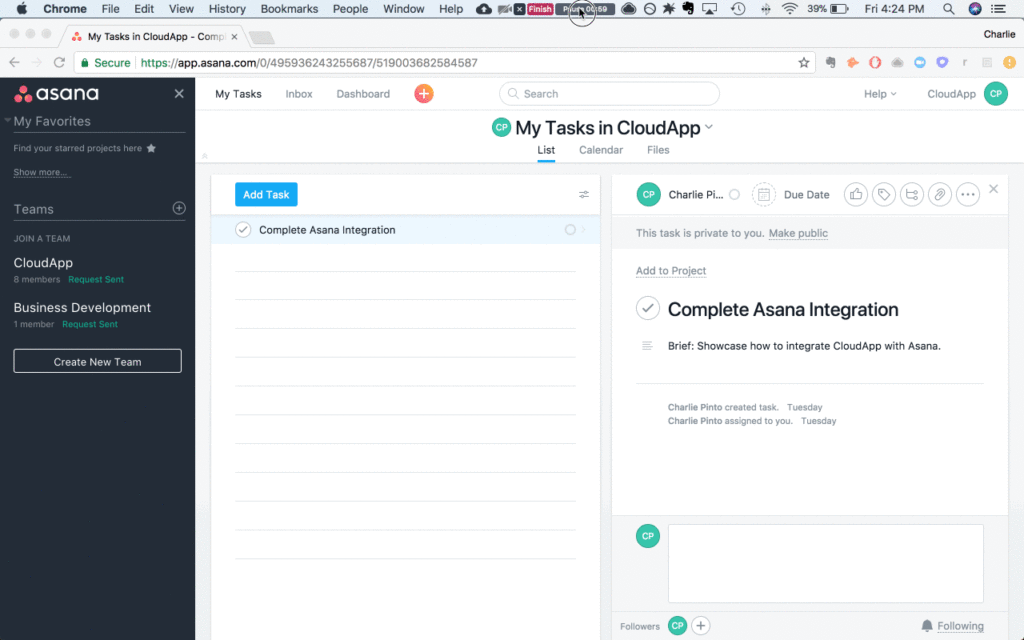 Free features:
Projects
Tasks
Basic dashboard
Basic search
Premium features:
Unlimited dashboard
Custom fields
Task dependencies
Private teams and projects
Start dates
Google SSO
Price: Free / up to $9.99/user/month

3. Monday.com
monday.com is a another great visual team management tool that enables them to quickly add members, assign tasks, customize workflow, and track the progress of their work to completion. It promotes transparency, so that teams are able to stay on top of their work without the surprises. The centralized platform also supports collaboration that helps boost productivity among teams and individuals.
The solution features color-coded boards that allow users to quickly check which projects are in progress, which tasks are finished and where team members are stuck. These boards are also organized in a way that conveys due-dates and the relationships between assignments.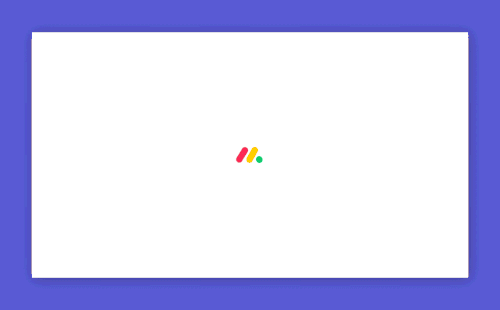 Features
Centralized management with boards – With monday.com, everything is managed with a board. This is color-coded and visually organized to help you see who's working on a task, project, mission and to-do and where they are in the process. For example, team members can put a "Stuck," "Working on it" or "Done" status on each task.
Visual organization – With meaningful colors and board placement, managers can glance to understand how each project and team member is progressing.
Invite clients – Clients can be invited as guests to view a certain board and see the progress of their project at anytime.
Timeline – Timeline is monday.com's version of Gantt charts and is ideal for tracking tasks or projects that span over multiple days or for teams with multiple workloads.
Unfortunately monday.com doesn't offer a free tier 🙁


The Basic plan's features include:
5 GB of storage
One-week activity log
Over 20 column types
iOS and Android apps
Unlimited free viewers
Unlimited boards
One board per dashboard
Two-factor authentication
24/7 support
The Standard plan's features include:
Everything from the Basic plan
50 GB of storage
Unlimited activity logs
Advanced search
Map/Calendar/Timeline view
Forms customization
External integrations
Share boards with four guests
Three boards per dashboard
250 automated actions per month
The Pro plan's features include:
Everything from the Standard plan
Unlimited storage
Unlimited guests
Time tracking
Chart view
Formula column
Custom tags
Private boards
10 boards per dashboard
25,000 automated actions per month
Google authentication
4. Todoist
Free features
Recurring due dates
Subtasks
Priorities
Android iOS mobile apps
Premium features
Task labels and reminders
Email notifications
Automatic backups
Collaborate on tasks via email
Price: Free to $2.99/month per user
5. Any.do
Free features
Planner for your daily to-do list or grocery list
Calendar
Time tracking add-ons
To-do list reminders
Daily planner to organize items
Android iOS mobile apps

Premium features
Unlimited attachments
Location-based reminders
Task color-coding to organize your work
Customized recurring tasks
Price: Free to $2.99/month per user
6. ClickUp
Features:
Templates and Recurring Tasks
Priorities
Reminders
Notifications
Multiple Views
Assigned Comments
Targets and Goals
Pricing: Free to $5/month per user and up!
How to choose right software?
So here are some suggestions for deciding which task management software is right for you:
Try a free plan before you buy it. You shouldn't have to lay down your hard-earned cash on task management apps before knowing how they work. Try free task software like ClickUp to help you decide on what you like and don't like. Some online task solutions offer free trials. Be wary of those tools, because you know a sales pitch will be coming at the end!
Read the reviews of task management apps. Unless you love trying out new software as a hobby, you'll probably want to see how others have used them. They may even show you a new way of using the software. You'll also learn of any problems in that online task management software, too.
Continue reading:
March 13, 2020
Dawid Adach
Enjoyed article? Subscribe for more:
---
Author:
For more than 6 years I've been working as an IT Consultant in countries like Netherlands, Belgium, Poland or India developing enterprise class systems for the biggest companies within domain.

Since 3 years co-founder of MDBotstrap.com - world class UI Framework used by NASA, Amazon, Nike, Airbus an others. Currently, my main focus is Full Stack Development, Busines Digitization and Artificial Inteligence.
Dawid Adach
Co-Founder @ MDBootstrap.com / Forbes 30 under 30 / EO'er
Read more
Remote Work: Ultimate Guide
Remote work

Work organisation (coming soon)

All or nothing ?
How moving just a part of the team can affect both of the teams – remote as well as onsite.
Working hours (coming very soon)
Do you want/need everyone to work from 9-5 or let everyone work in their own time as long as they deliver what has to be delivered?
Working policy (coming very soon)
What bureaucracy which has to be in place to work remotely?
Know-how / guidelines for remote employees (coming very soon)
Training, guidelines and preparation for everyone willing to work remotely.


Wrap up (coming very soon)

Advantages
Disadvantages
Best practices
Misc
Checklist
Ready to use company setups for small/medium and huge companies (software, policies, procedures etc.)


Summary (coming very soon)