Zmurl lets you create a webpage for your zoom event
April 6, 2020
---
Zmurl lets you create a webpage for your zoom event
---
zmurl lets you create a webpage for your zoom event.
It allows attendees to see event information, RSVP to events, and add events to their calendar. A short video is available on the page that shows how the site works for both event creators and attendees.
You can check sample here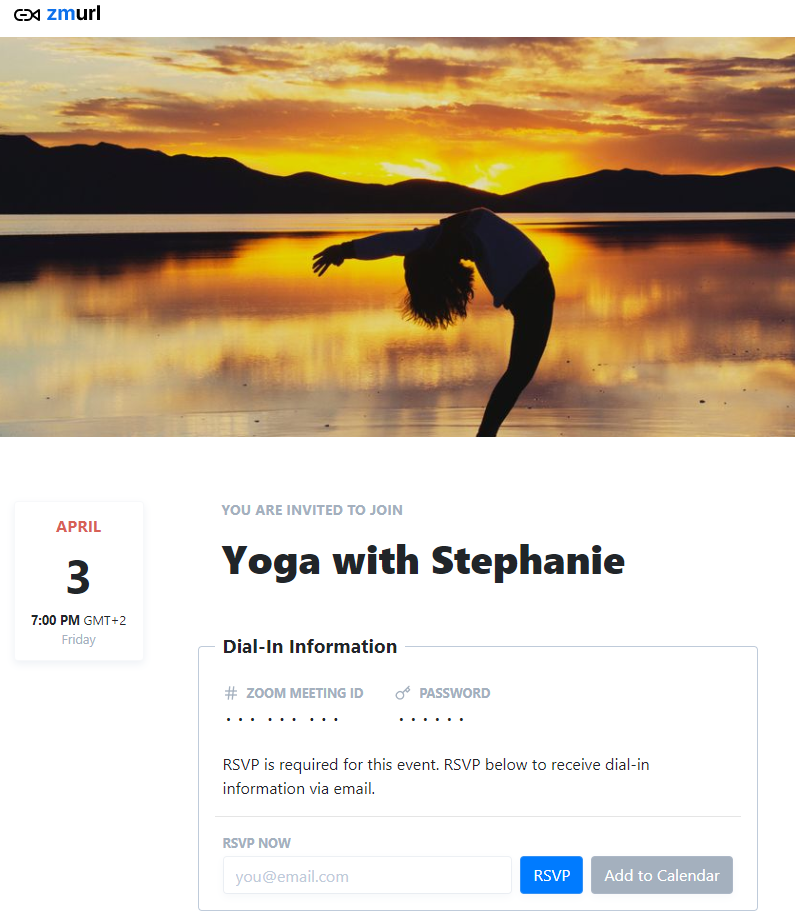 Continue reading:
April 6, 2020
Dawid Adach
Enjoyed article? Subscribe for more:
---
Author:
For more than 6 years I've been working as an IT Consultant in countries like Netherlands, Belgium, Poland or India developing enterprise class systems for the biggest companies within domain.

Since 3 years co-founder of MDBotstrap.com - world class UI Framework used by NASA, Amazon, Nike, Airbus an others. Currently, my main focus is Full Stack Development, Busines Digitization and Artificial Inteligence.
Dawid Adach
Co-Founder @ MDBootstrap.com / Forbes 30 under 30 / EO'er
Read more
Remote Work: Ultimate Guide
Remote work

Work organisation (coming soon)

All or nothing ?
How moving just a part of the team can affect both of the teams – remote as well as onsite.
Working hours (coming very soon)
Do you want/need everyone to work from 9-5 or let everyone work in their own time as long as they deliver what has to be delivered?
Working policy (coming very soon)
What bureaucracy which has to be in place to work remotely?
Know-how / guidelines for remote employees (coming very soon)
Training, guidelines and preparation for everyone willing to work remotely.


Wrap up (coming very soon)

Advantages
Disadvantages
Best practices
Misc
Checklist
Ready to use company setups for small/medium and huge companies (software, policies, procedures etc.)


Summary (coming very soon)